Christmas Show-Jumping and Festive Gathering
23 December 2019 @ 10:30 am

-

3:00 pm

£30.00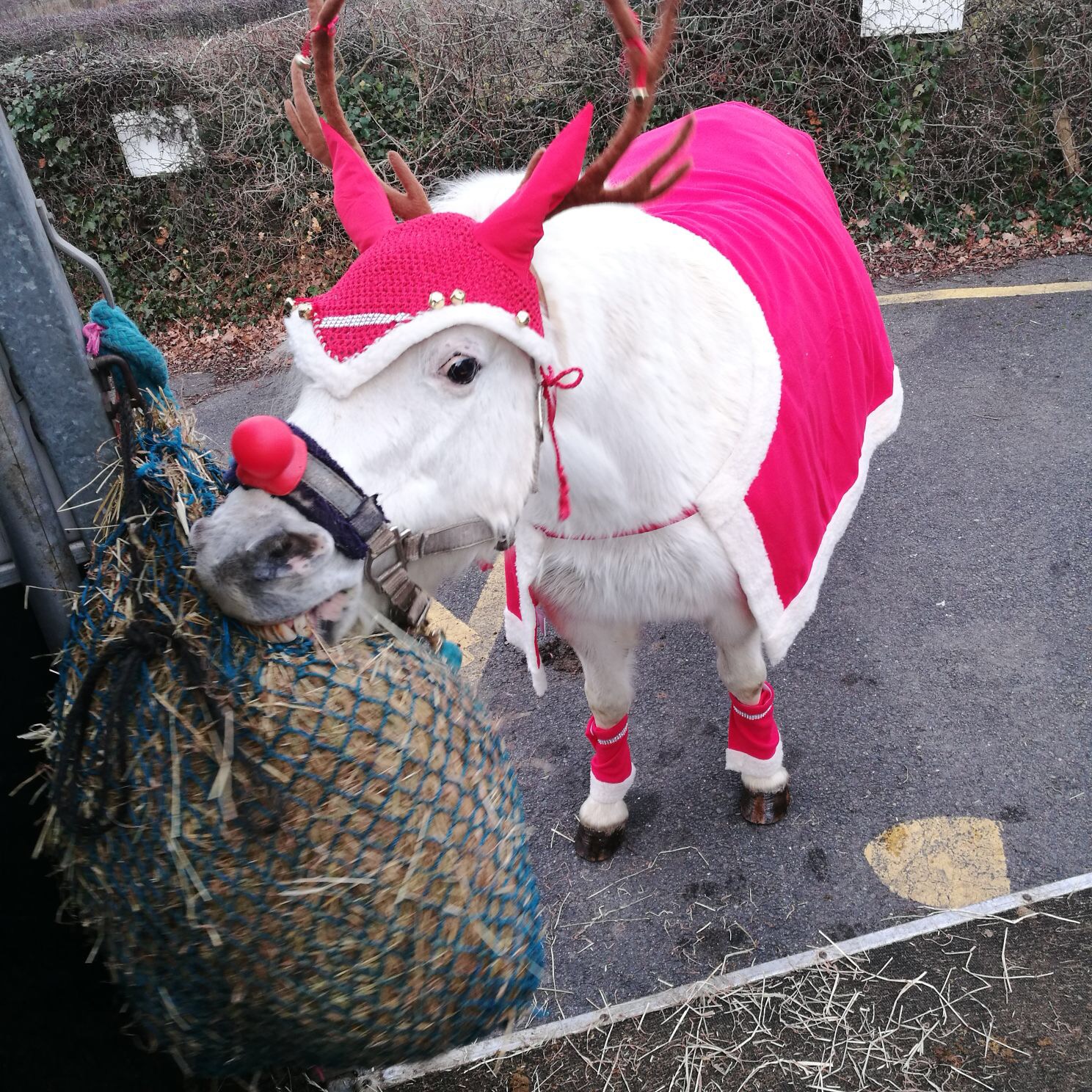 We want to thank all our regulars for your support throughout the year, so while the show is on lets get in the festive spirit with some complimentary mulled wine, minced pies and lots of cheering!
Class 1 – Mince Pie Munchkin Jumping…All welcome from lead rein onwards!
Class 2 – Christmas Stocking Starter Stakes …One Round against the clock, jumps will be altered to each ability!
Class 3 – Cheeky Elfs Christmas SweepStakes – Two Elfs will do a relay and fastest pair wins! We can pair you up or you can pick your favourite stable mate to team up with! We would love to see you in fancy dress too!
Class 4 – Christmas Puissance..one jump that will get taller and taller…riders elminated as horses knock poles or duck out….an exciting class to watch!
Prizes and Ribbons Awarded 1st to 6th place.
A special prize will be awarded to our favourite festive costume on the day…this may be a spectator or a rider!🎅🎁
The cost is £30 per child. Parents and Carers have two options…
Option 1: Drop your child off at 10am and they can come and spend the day with us! Help care for the ponies and choose a class to participate in and parents and carers can come and go as they please. Collection is 3pm.
Option 2: Simply come along for your childs class and enjoy some of the cakes and festivities and take them home whenever suits you! Small children might find a day event a bit too much if its chilly and so this might suit the little ones!
Please wrap children up warm, bring waterproofs and their drink bottles and a spare change of clothes is recommended! ☔⛅🌡️
TO BOOK please call, text or email Lisa on:
07706039360 or lisaevans307@gmail.com
Complimentary drinks and nibbles to include warm mulled wine and minced pies.
Special offers and Discounts on Riding Lessons, Clinics and Child and Adult Camps Camp and pick up your Christmas Gift vouchers!
PLEASE NOTE PARKING IS LIMITED – we recommend you car share and park on the lane and walk along the driveway, we apologise for the limited parking.